Product Description
economical vacuum auto loader
With small footprint and low weight, available placed directly onto other machines or containers for auto loading.
Microcomputer controlled.
Alarm for overload and lack of material.
300G equipped with high – speed rectifier motor with delicate size and strong suction force – suitable for new materials.
400G with induction high pressure pump – with low noise and long service time.
Cable control board design – easy to set and control with distance.
Filter for air and dust (Optional part).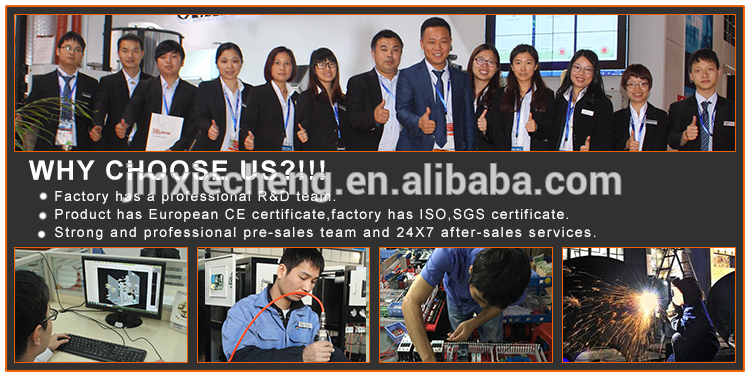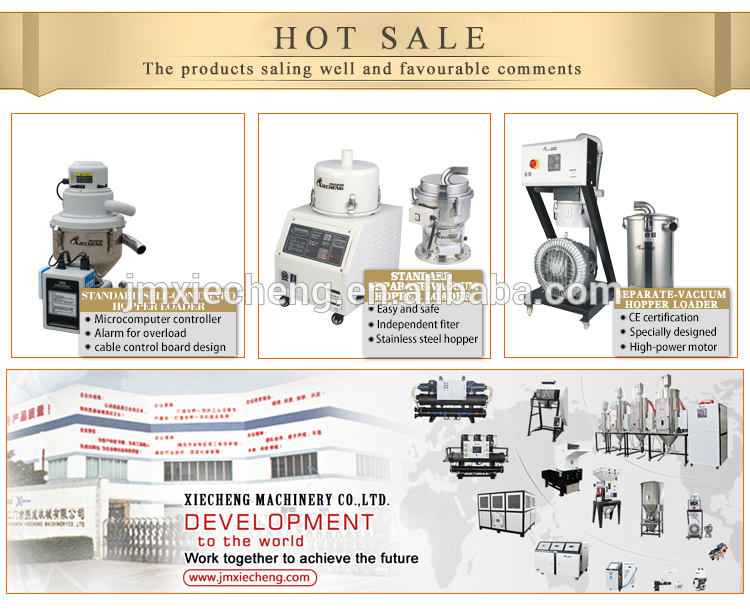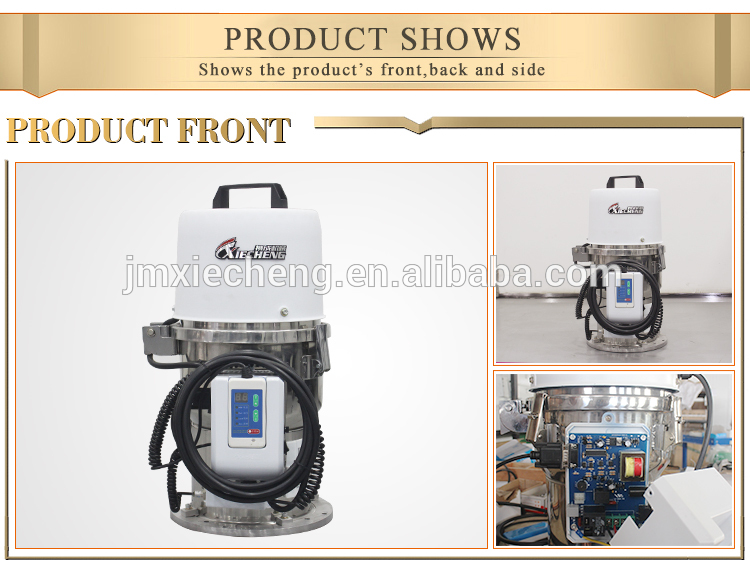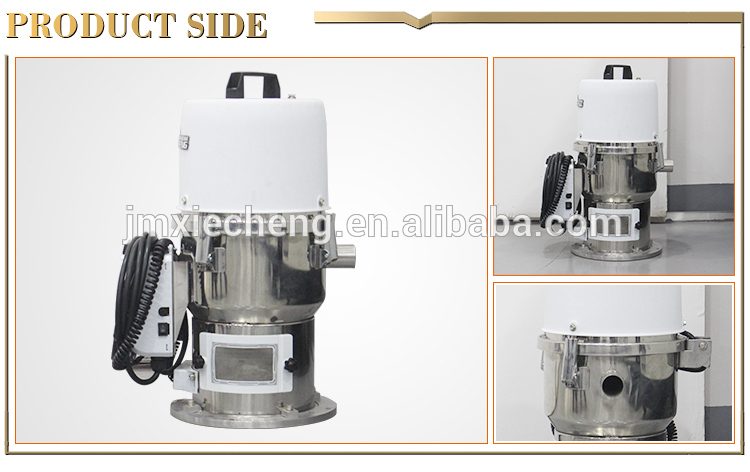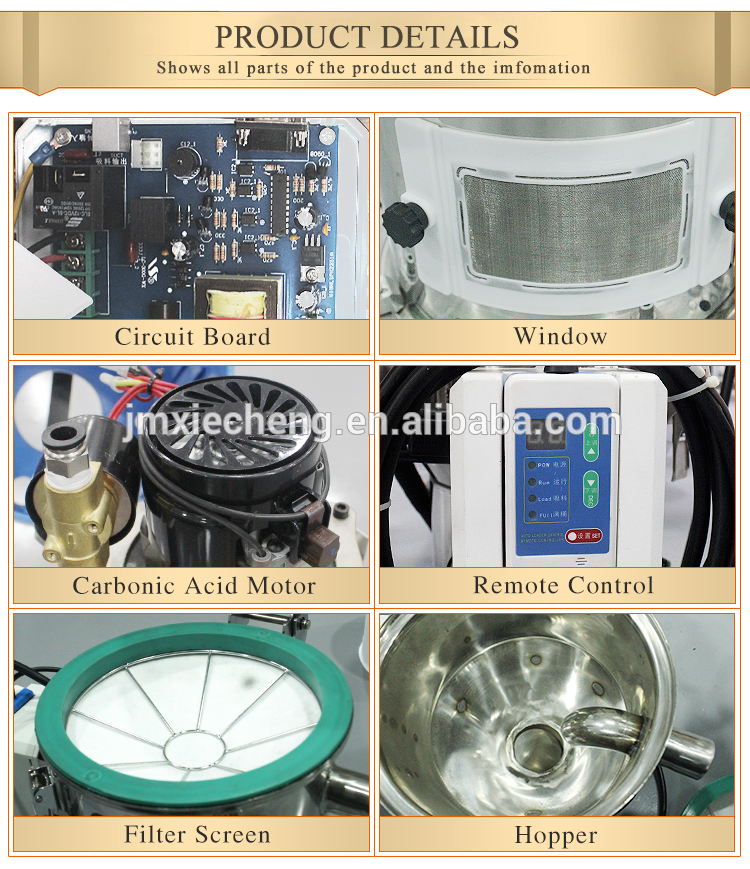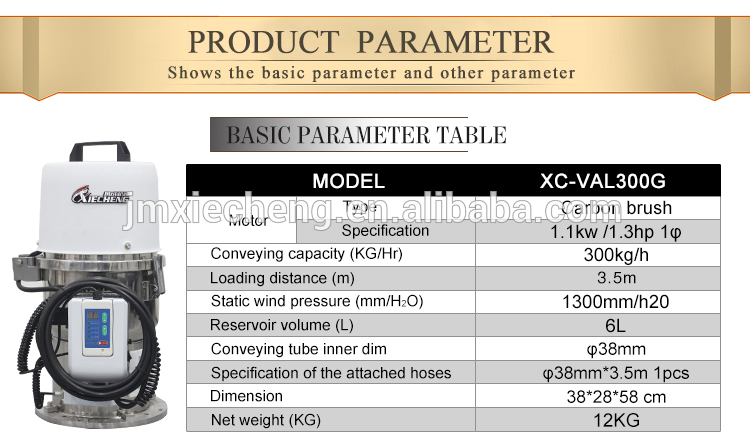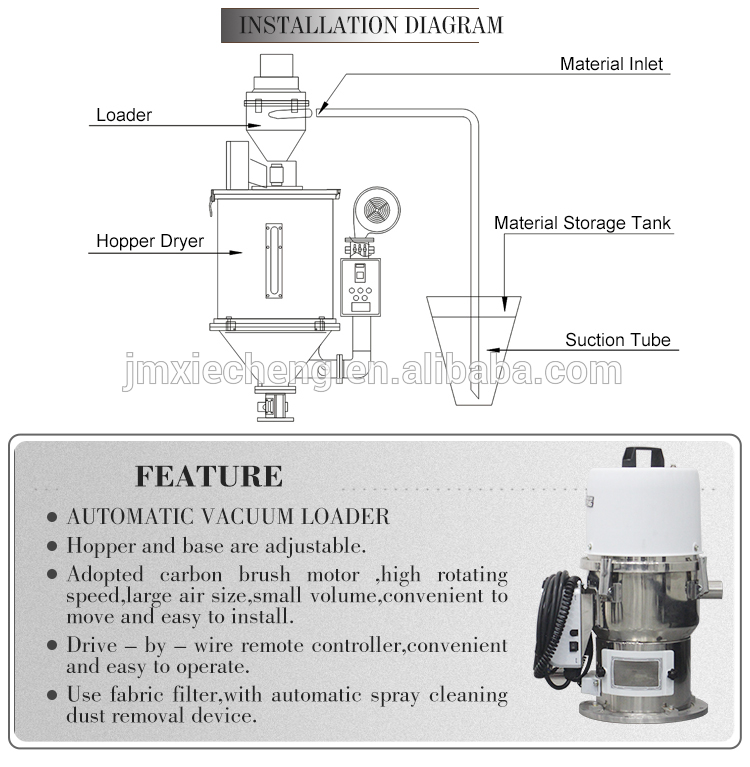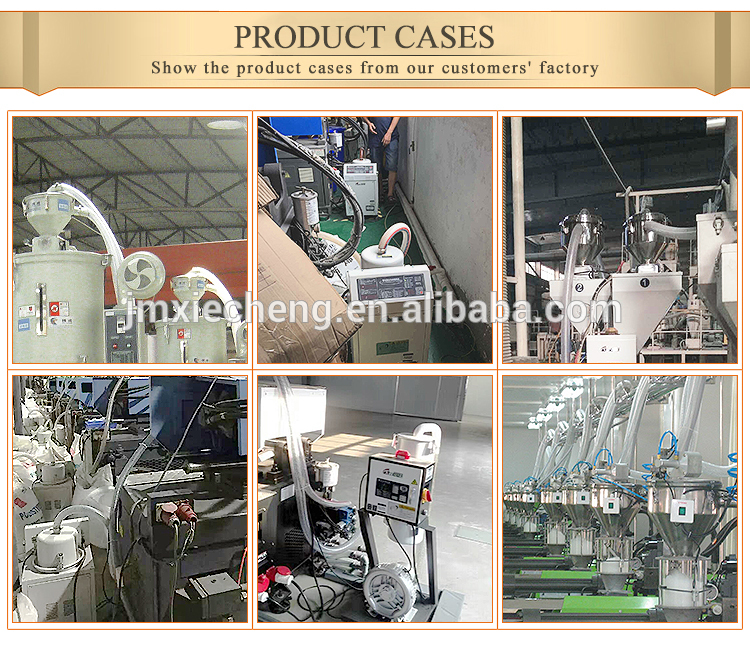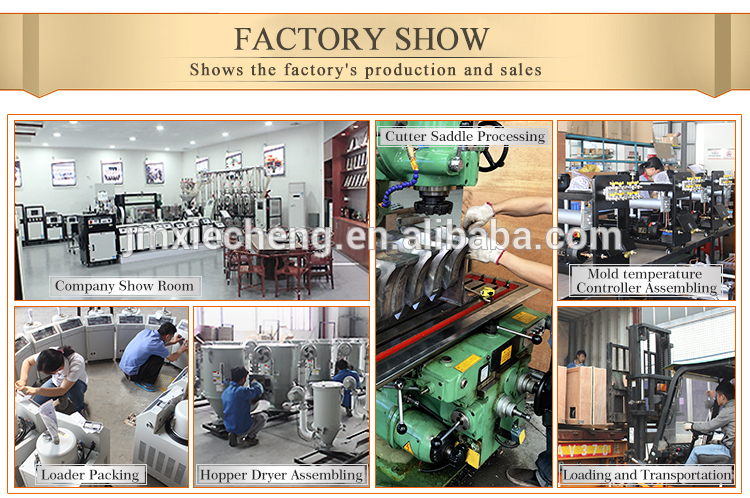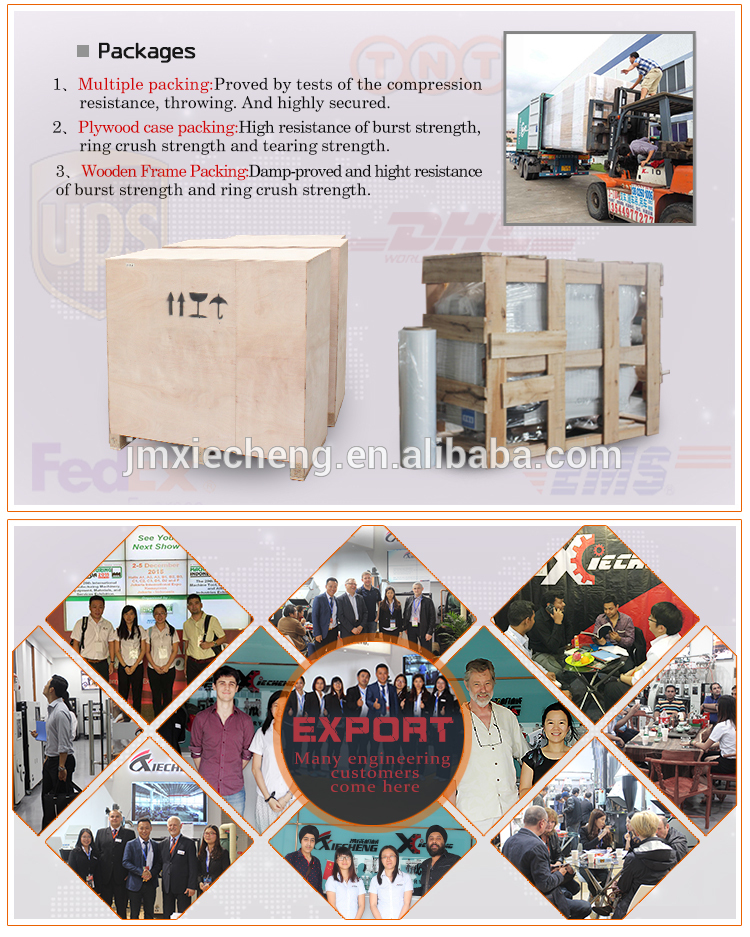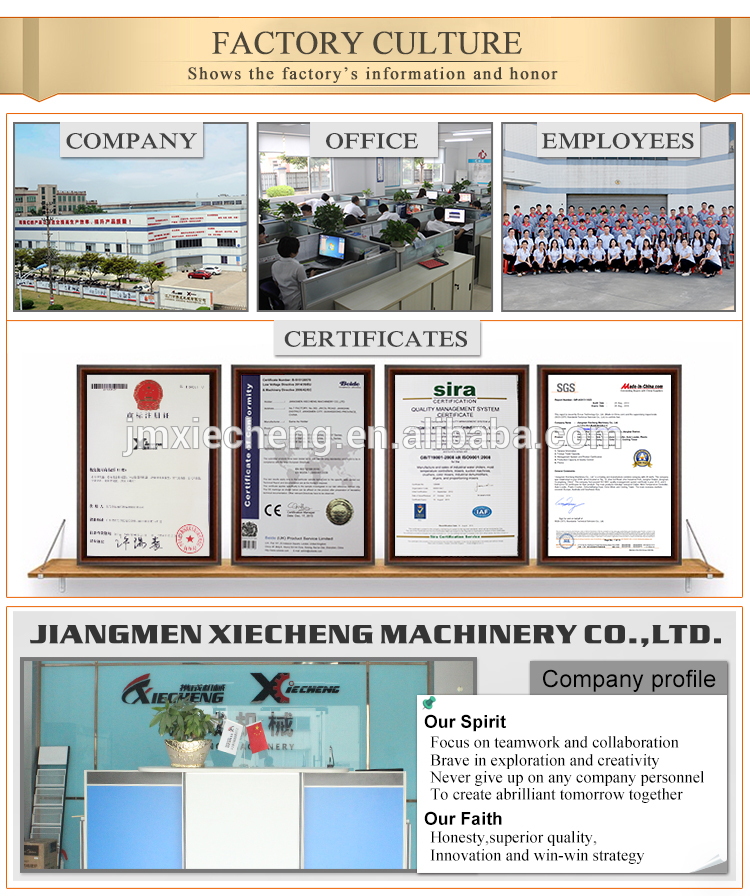 Model

XC-X300G

XC-X400G

Motor

Type

Carbon Brush

Induction

Specification

1.1kw/1.3hp   1φ

0.75kw/1hp   3φ

Conveying capacity(kg/hr)

300

330

Loading distance(m)

3.5

4

Static wind pressure(mm/H2O)

1300

1400

Reservoir volume(L)

7.5

7.5

Conveying tube inner diameter(mm)

φ38

φ38

Specification of the attached hoses

φ38mm×3.5m    1pcs

φ38mm×4mm    1pcs

Dimensions(cm)

34×34×59

45×37×66

 Approx. Net weight (kg)

12

27
Product Categories : Granular and Powder Conveying Series > Automatic Self-contained hopper loaders